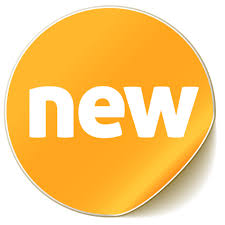 IFIP 17th PLM'20 will be held on 5-8 July 2020, Rapperswil, Switzerland
---

PLM19 will be organised on 8-12 July 2019 in Moscow, Russia.
The conference aims at involving all stakeholders of the wide concept of PLM, hoping to shape the future of this new field and advance the science and practice of enterprise development. PLM IC is the official conference of the WG5.1 as well as the International Journal of Product Lifecycle Management (IJPLM). Beyond the scientific presentations, the conference dedicates:
– A full day for industry panels and presentations. Last year several presentations were given by Fujitsu Laboratories of Europe; Ministry of Economy, Industry and Competitiveness (Deputy-Director for Industry Digitalization and Collaborative Platforms); ASTI (CEO); Mecanizados y Montajes Aeronáuticos (CEO); AIRBUS (Head of Product Lifecycle Management, Process Methods & Tools); INEGI; SINTEF;Everis (Industry and PLM Manager); TECNATOM (Senior Mechanical Design Engineer + Senior Project Director); Marlo Tech; Soltel; and Servinform).
– 2 days PhD workshop
– IFIP Awards for the «Marco Garetti Best Paper» and the «Best PhD study»
– Several local industrial site visits (a special visit to astronauts/cosmonauts training centre – Starcity, is planned on Friday afternoon, July 12th.
– Panels on economic visions
– Special Sessions on current socio-economical subjects
– Keynote Speakers
– Special issues in Scientific Journals
Join us in Moscow next July 2019!
(For Information see this previous Conference program as an example)
Contacts:

---
---
PLM18 in TORINO, Italy
The conference was held at Politecnico Di Torino (Italy)…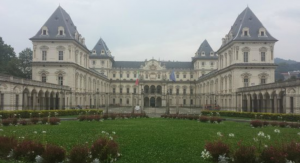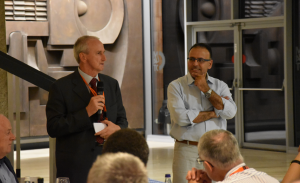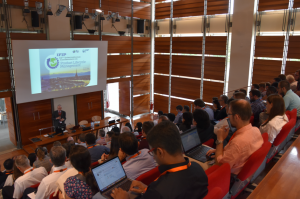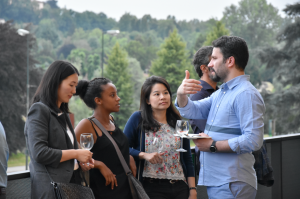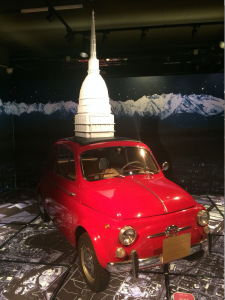 PLM18 students and researchers enjoyed 2 technical visits: One at Ferrari factory in Maranello…
… and another one at Maserati levante factory in Torino, learning about sport cars processes and exchanging with engineers about innovation!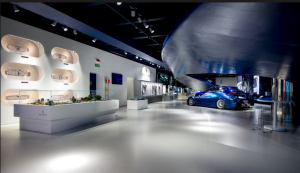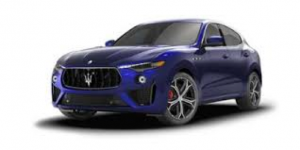 PLM17 in SEVILLE, Spain
The conference was organized by University of Seville…

  
  
PLM16 in COLUMBIA, South Carolina, USA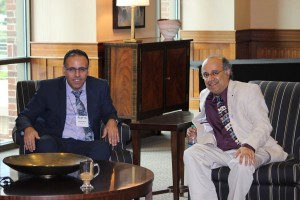 A. Bouras (IFIP WG5.1 Chair) and K. Ramani (Keynote Speaker)